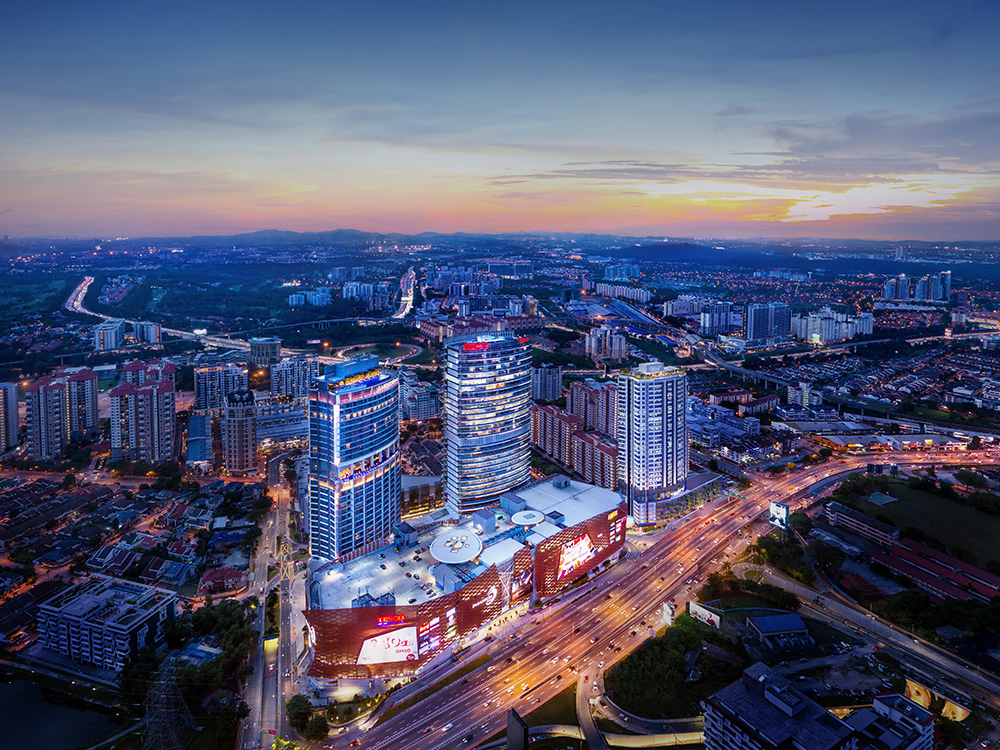 WCT Holdings Bhd (WCT) is seeking to diversify overseas with aims to have 15 per cent coming from overseas jobs such as in the Middle East and also 20 per cent from the Borneo Island, where it is also seeking jobs in Kalimantan, besides Sabah and Sarawak.
This is so that WCT's revenue is not overly reliant on jobs from Peninsula Malaysia.
Researchers with MIDF Amanah Investment Bank Bhd (MIDF Research) in a note said management's decision to tap the Nusantara opportunities make sense due to the proximity as it already has the manpower and machinery in Sarawak as it is currently working on one of the portions of the Pan Borneo Highway.
"According to management, it would be easy to transfer their equipment over. It is currently exploring opportunities with local players in Kalimantan on teaming up to take on infrastructure works there," analyst ROyce Tan said in a note.
This comes as WCT is shifting is strategy in FY23 onwards to target more infrastructure projects over buildings, in line with the foreseeable type of jobs that would be rolled out and also due to the higher margins from such projects.
"As of FY22, the group's outstanding order book comprise 35 per cent local civil and infrastructure projects while local buildings made up 65 per cent. Management intends to realign this to 70 per cent infrastructure and 30 per cent buildings. This is of course premised on WCT's ability to secure jobs ups it alley. The group has been intensifying its efforts to replenish its order book and now has over RM9b of jobs in its tender book – about RM5b of infrastructure jobs and RM4b of building works.
"As it did not manage to secure any jobs in FY22, WCT's current outstanding order stood at RM3.53 billion as at December 2022. About RM1.48 billion of these projects are expected to be completed this year, escalating the urgency to win new jobs.
"WCT has a target to secure RM3b of new jobs in FY23, or at least 30 per cent of its tender book, which should be able to provide it with earnings visibility up to FY26. Among jobs on its radar are flood mitigation projects, ECRL and MRT3 packages and road projects in Sabah and Sarawak."
Meanwhile, WCT is also currently in advanced stages of discussion with relevant stakeholders. It is the concession holder of the airport and it hopes to have an active participation role in the redevelopment. It is planning to submit a proposal to the Transport and Finance Ministries by the end of March.
Management also expects stronger performance from its retail malls in FY23 on the back of high occupancy rates and higher footfall post-Covid. Improvement in margins can be expected as WCT has ended its rental rebates to help its tenants tide through the tough times since 2020. As for the gateway@klia2 mall in Sepang, WCT expects a gradual improvement this year as more flights are being added back again.
"We like WCT's shift in strategy which favours infrastructure projects, allowing them to tap on the various roads and flood mitigation initiatives that were announced during the tabling of Budget 2023. This is also the right timing for the group to strengthen its foothold in East Malaysia as the government remains committed to developing Sabah and Sarawak, which would translate into more jobs.
"As mentioned above, this will be predicated on WCT's strategy on winning jobs that it bid for. We are positive on WCT's prospects moving forward and maintain our BUY recommendation."
Click here to read original article from The Borneo Post Sabah.