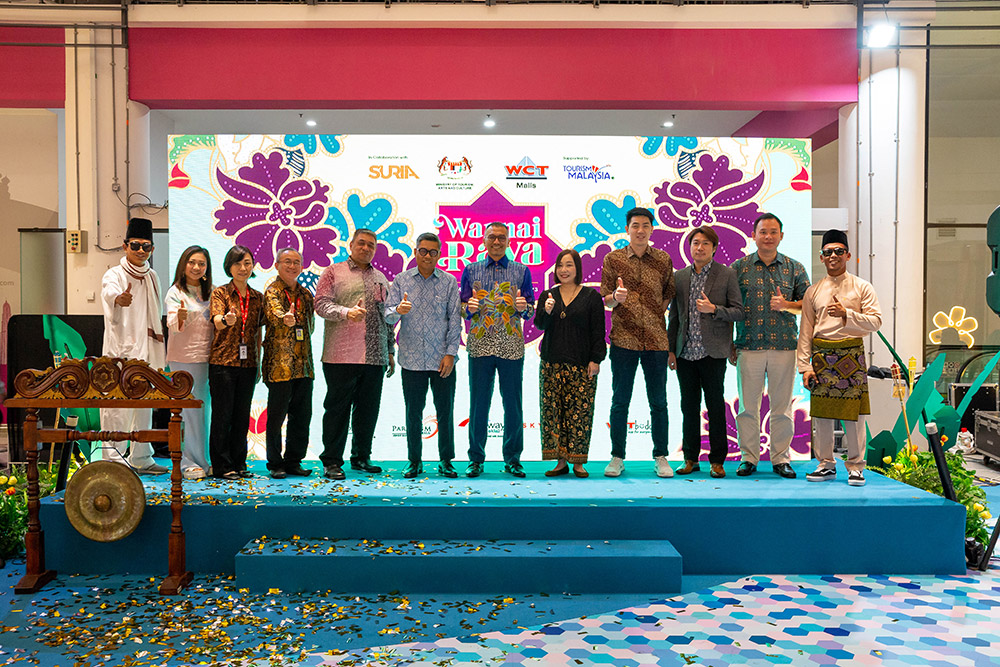 Numerous events are currently being held around the nation in conjunction with the holy month of Ramadan. One of these events is the Warnai Raya festive campaign, which is organised by WCT Malls and in collaboration with Tourism Malaysia and SuriaFM.
The campaign is aimed at promoting Malaysia's rich cultural diversity and heritage via food offerings and activities. It also serves as a platform for local artisans to showcase and sell their Hari Raya-focused products.
The campaign is currently happening at four locations in the peninsular (at Paradigm Mall in Petaling Jaya and SkyPark Terminal in Subang, Selangor, klia2, and Johor Baru), and will end on May 7.
Malaysians will be treated to a host of fun cultural activities, deals and offers on local products throughout the campaign, including batik drawing and batik fashion shows. There are also Ramadan bazaars and festive booths selling Hari Raya goodies to check out, as well as green packet giveaways.
WCT Malls Management chief executive officer Selena Chua said the company is working together with various communities and organisations to put together batik exhibitions, Jawi calligraphy workshops and wayang kulit shows.
An effort to give back
Meanwhile, Tourism Selangor has a Ramadan and Hari Raya campaign to support small businesses and tourism product operators in the state. This campaign is part of the agency's efforts to give back to the community.
The Tourism Selangor Ramadan Festival 2023 consists of various initiatives, including the Ramadan Buffet Directory Preview, available via the official website (Selangor.Travel). A total of 16 hotels in the state will be showcasing their best Ramadan buffets on the website.
Other programmes like the Terjah Bazar Ramadan and Raya Sakan Bersama Tourism Selangor feature over 40 small merchants, hawkers, vendors and shopping malls that will carry seasonal promotions for Ramadan, and the Hari Raya celebrations.
Besides the Ramadan feasts, people can also participate in a food review and stand a chance to win buffet vouchers. For more information on this, check out the Tourism Selangor website or its TikTok page (@TourismSelangor).
Domestic tourism made up more than 70% of the total tourists (4.5 million) who visited Selangor in the first six months of 2022.
According to a statement released by Tourism Selangor, despite the consistent push for domestic tourism to flourish in the state, tourism activities are in a slow-moving mode, causing a negative impact on industry players.
The agency hopes this campaign will help boost sales for small and medium businesses in the state.
Click here to read original article from thestar.com.my.